Intruder alarms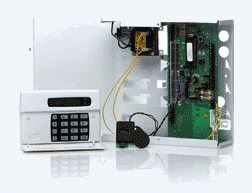 Expert Security's quality, technologically advanced systems comprise an alarm communications panel, state-of-the-art arming stations, commercial movement sensors, sirens and strobes. Smoke detection and panic facilities can be very easily and inexpensively connected to your system.
We are able to tailor an Intruder Alarm System for almost every possible application, we take the security of your premises very seriously, that's why Expert Security is the safe choice when it comes to supplying and installing your security system.
The installation of an alarm system is a vital investment in protecting families, property, plant and possessions. When you combine this investment with an alarm monitoring device you can turn your alarm into an even more effective security system.